Your driver rating is the average rating given by individual passengers on your last 100 trips (or total trips if fewer than 100).
At the end of each trip, and up to 48 hours after the trip has ended, passengers can rate (anonymously) the driver and vehicle from 1 to 5 stars.
New drivers start with a rating of 5, which will often fluctuate until 50-100 rated journeys have been completed. As your number of rated trips grows, changes in your rating will be smaller. Cancelled trips and unaccepted requests do not affect your overall rating.
To review your current rating, follow the steps below:
Scroll up on the main screen
Tap 'Statistics'
View a breakdown of your ratings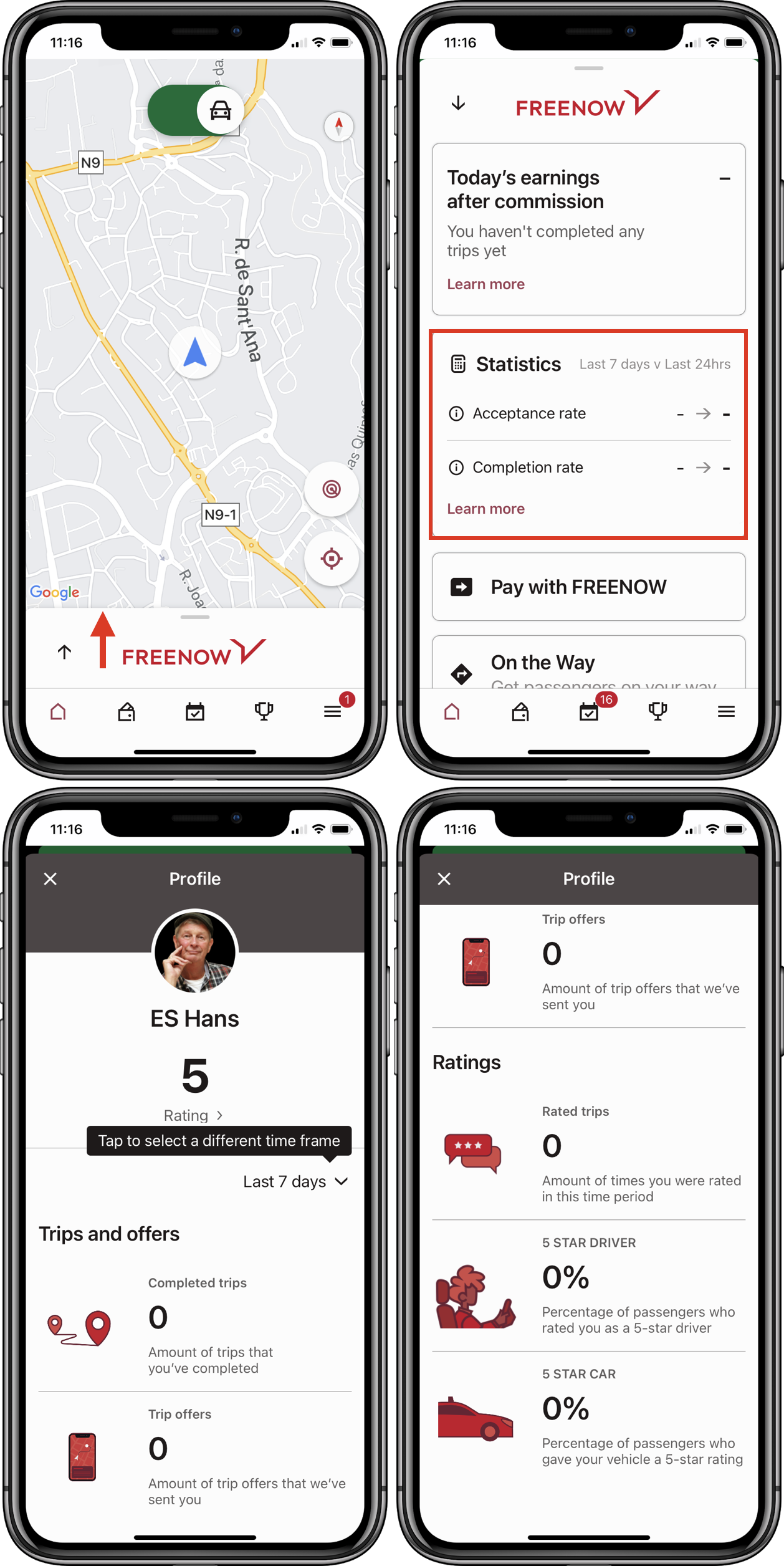 Why are ratings important?
To ensure a high-quality experience for everyone on the network. Drivers with low ratings will risk being deactivated from the platform.