Payments are processed weekly. Find payment dates for June below.
All earnings (incl fees, bonuses, and other adjustments) will be paid the week after they were accrued. For example, the earnings made in CW1 will be paid in CW2
Depending on your bank it may take 1-2 working days for this to appear in your account.
Each payment will be accompanied by a statement sent to your email. This will provide you with a breakdown of your jobs, earnings, etc. To understand how to read your statement, tap here.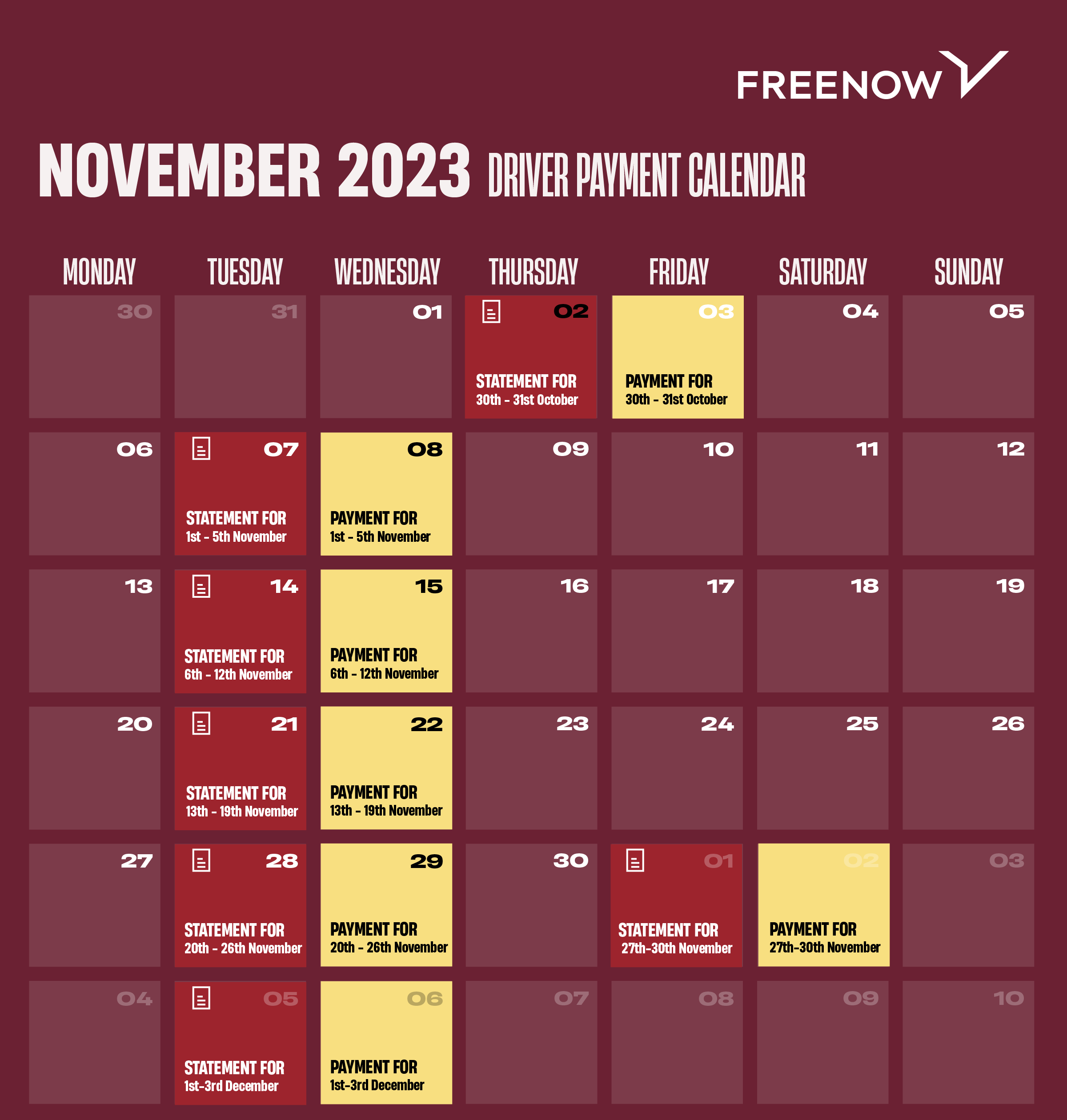 Check out all the information in the highlighted dates above. These show the day you'll be paid (this can take up to 2 days to appear in your account, depending on your bank), and the dates you're being paid for. In most cases, your payments are processed every Tuesday, but due to mandatory Month End Closure procedures, you might see an extra payment day on the same week. It's to avoid splitting your last payment of the month into two different transactions. We understand this can be a little confusing, so we'll always send you the monthly calendar in advance, as well as keeping our Help Centre up-to-date.
More questions? We're always happy to help! Reach out to our Support Team.